If you have a recommendation for Canopy, please create that discussion in the Ideation category. We will be able to give better feedback with status changes and comments regarding the decisions made. It will also allow individuals to actually "upvote" the ideas they like.
New IRS-Approved Transcripts Tool
Happy Monday to all Recovering Tax Preparers out there,
We have big news!
If you're currently using a tool to pull tax transcripts for your clients, you might have noticed a disruption in this process. This isn't a mistake or a temporary outage of the service—effective immediately, the IRS is deprecating many transcript-pulling tools permanently.
Canopy is one of a handful of companies selected by the IRS to develop a new tool to improve the security of consumer information.
Our new Transcript Tool integrates directly with the IRS to:
Ensure the safety of consumer data
Provide near-instantaneous transcript retrieval to our customers
Improve overall user experience
Check out this video for more information: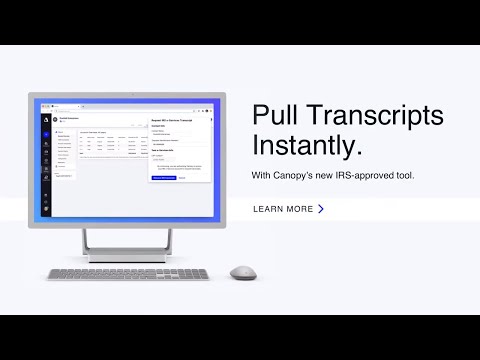 Comments